From cells to modules to packs, the production process of lithium batteries is relatively complex and differs depending on the types of cylindrical steel case battery, square aluminum case battery, square soft pack battery, etc. The latter part of the process also differs, such as cells in the case, modules and packs.
Based on sensor detection and digital communication technologies, it is possible to create efficient, reliable, and cost-effective automation solutions for almost all types of process equipment and lines in power batteries. Thus, significantly improving production quality, factory transparency and capacity efficiency. With its world-leading innovation in sensor-based automation, Balluff has provided one-stop solutions for numerous power battery manufacturers and new energy vehicle manufacturers, including the Tesla Super Factory, the ZFB VW120 & ZFB VW370 battery assembly line at Volkswagen Braunschweig, the FAW-Volkswagen battery module assembly line, the Audi Brussels battery module assembly line, the German ACCU Battery Kamenz factory battery module assembly line, Guoxuan Hi-Tech battery assembly line, Samsung SDI Hungary factory BMW I3 battery assembly line, AVIC Lithium Power battery module assembly line, Ningde Times power battery module assembly line and more.
Applications for the core production
In order to guarantee the production quality of batteries, for example in the roll pressing process of core foils, a smooth process sequence requires continuous roll tensioning and film length adjustment.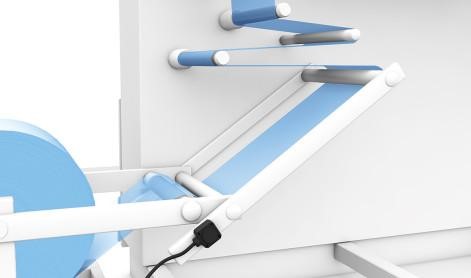 In order to reduce the downtime of roller presses and ensure continuous production, timely film changes are required. A photoelectric distance detection sensor enables continuous monitoring of the diaphragm diameter, regardless of color, material and reflectivity, with a configurable measuring range from 20mm to 20m.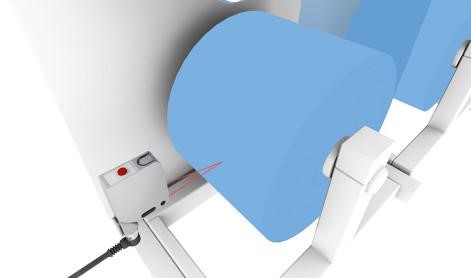 In order to ensure uniform and linear spreading of the electrodes and the separation film during the calendering process, fork sensors, especially laser fork sensors, reliably measure the position of the film edges with micron-level accuracy and can be used to precisely control the drives and guides on production equipment.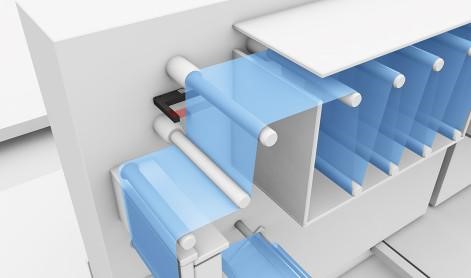 Battery Module Applications
The battery module production process involves a large number of component assembly processes. With Balluff's RFID system BIS, every production step and material usage can be traced. Data can be automatically collected and recorded to help manufacturers keep track of the flow of information on module production.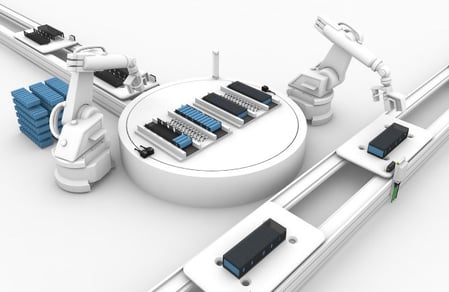 In the case of rotating machines, where data is transferred to fixed components via a rotating indexing table, the slip rings are subjected to strong mechanical loads and are therefore susceptible to downtime due to wear. The inductive couplers supplied by Balluff ensure fast and reliable transmission of power and signals within a 5 mm air gap and ensure high plant availability.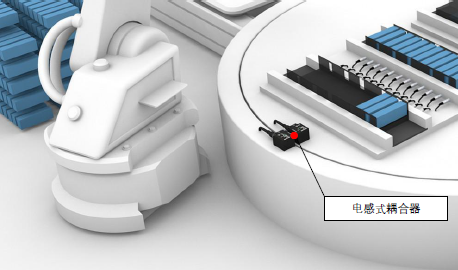 In non-contact position detection of metallic objects, Balluff inductive factor 1 sensors provide the same switching distance to any metal without any loss of coefficient, improving process quality and greatly increasing the flexibility of the system design and installation of the sensors themselves.
From pressure detection to master substation control modules, from ultrasonic sensor position detection to power supply modules, from photoelectric sensor position detection to inductive sensor position detection, as well as ultrasonic sensor roller position detection and sensor detection of color labels, Balluff, with its comprehensive one-stop sensor detection solutions, is providing more and more power battery manufacturers with innovative value that is efficient, reliable and cost-effective.